What are the 10 best free vsts in 2021? Let's find out!
Any good producer knows that having good Vsts is absolutely crucial in order to make great melodies.
But vsts can be really expensive….
No need to worry!
This list will provide you with 10 AMAZING vsts for FREE
1) SPITFIRE LABS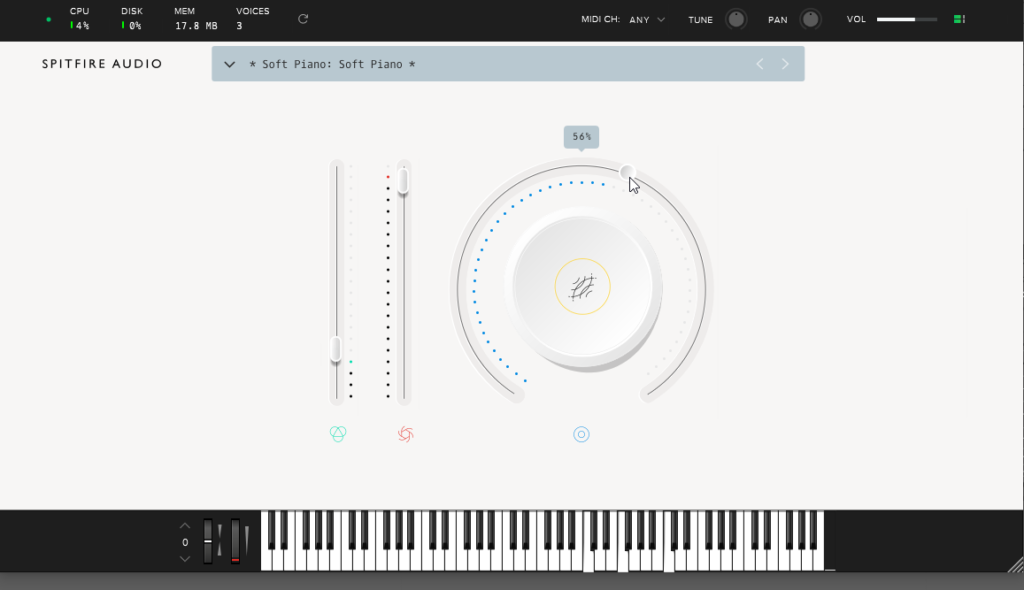 Spit Fire Labs is a MUST HAVE vst.
An infinite series of free software instruments, made by musicians and sampling experts in London, for anyone, anywhere. They are easy to use, and compatible with any DAW. And in case you missed it — they're all FREE.
Not all of their sound banks are free, but I guarantee you that there are plenty of free ones that are absolutely fire.
If you're interested in getting LABS start here:
Follow the tutorial video on how to get and install LABS and start experimenting with their sound banks
2) SOUNDMAGIC – PIANO ONE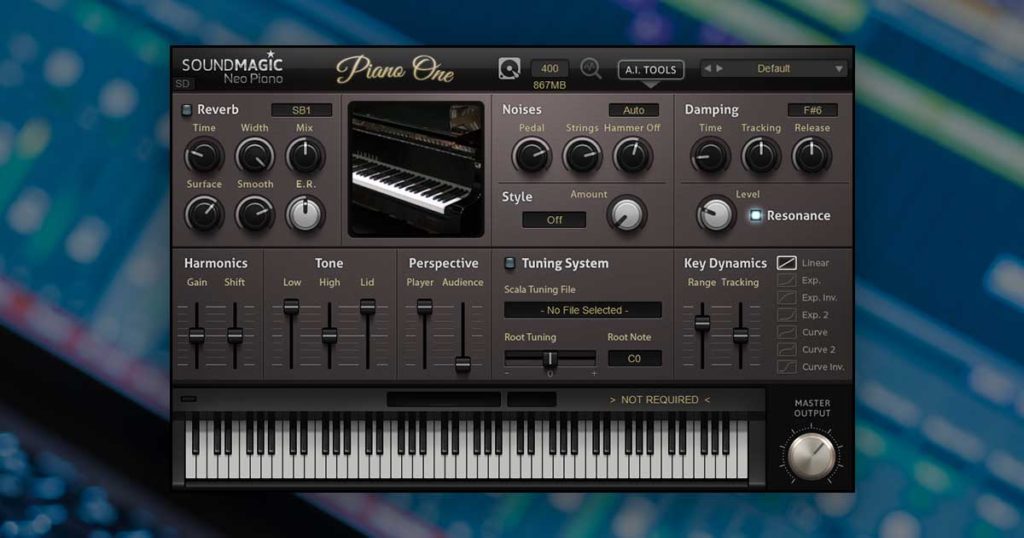 Piano One comes from the Yamaha C7 concert grand, a true workhorse in the professional piano world, appearing on famous concert stages, in international competitions and in prestigious music events throughout the world.
By utilizing the Sound Magic Hybrid Modelling Engine, Piano One offers both the Realistic Sound of Sampling and the Playability of Modelling. Hybrid Modelling provides an instantaneous feeling – no delay – and a truer and richer sound than can be created with either sampling or modelling alone.
In order to get Piano One for free you need to subscribe to Sound Magic's newsletter and they will send it to you via email.
3) SAMPLE SCIENCE PIANOTONE 600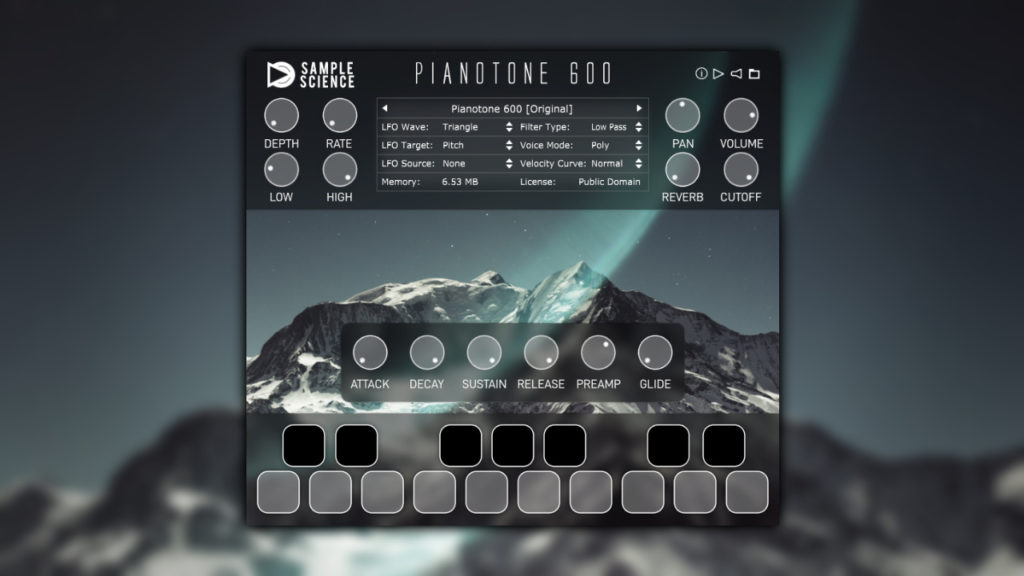 Another amazing piano vst!!
Pianotone 600 is a plugin based on the analog piano sound of a 1970s electronic keyboard, the Jen Pianotone 600. VOX also did their own version of the Pianotone 600. The original instrument doesn't have touch sensitivity, and because of this, Pianotone 600 comes with two modes: original and amplitude velocity.
Features:
The original Pianotone 600 sound
Multi-LFO
Room reverb
Highpass/Lowpass filter
Amplitude range controls
3 voice modes: polyphonic, monophonic, and legato
You can download Pianotone from here:
4) DEXED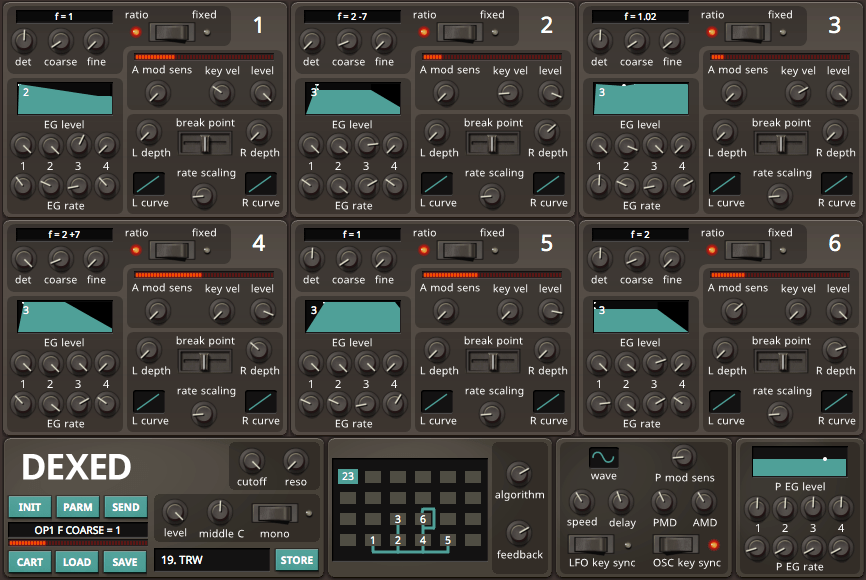 Dexed is a multi platform, multi format plugin synth that is closely modeled on the Yamaha DX7. Dexed is also a midi cartridge librarian/manager for the DX7.
This vst is a must have!
Features
Multi platform (OS X, Windows or Linux) and multi format (VST, AU, LV2)
The sound engine music-synthesizer-for-android is closely modeled on the original DX7 characteristics
144 DAW automatable DX7 parameters available from one single panel
Fully supports DX7 input and output Sysex messages; including controller change. This means that you can use this with a native DX7/TX7 as a patch editor and sysex manager
Each operator have a realtime VU meter to know which one is active
Can load/save any DX7/TX7 sysex programs. It is also possible to save a single program into a different sysex file
Here's a preview of Dexed
You can download Dexed from here (click on the PC/MAC buttons to start the download)
5) QUIET MUSIC – CLASSIC GUITAR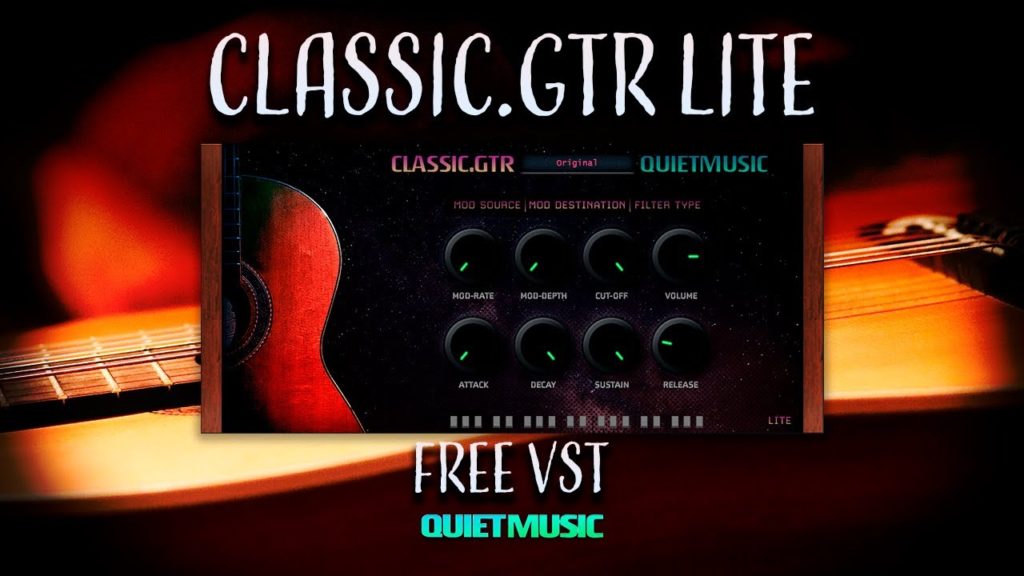 Classic.Gtr Lite is a free multi-sampled classical guitar plugin for Windows and Mac available in VST/VST3/AU formats.
The original samples were recorded from a basic guitar at 24 bit 96khz, processed with various effects and later converted to Flac 24bit 44khz, each preset contains 43 samples.
In this free version you have 7 presets selected from the full Classic.GTr version, which contains 38 presets [1634 samples]
Here's a preview of Classic Guitar Lite
You can download Classic Guitar Lite from this link:
6) Nils' K1v – Kawai K1 Emulation Plugin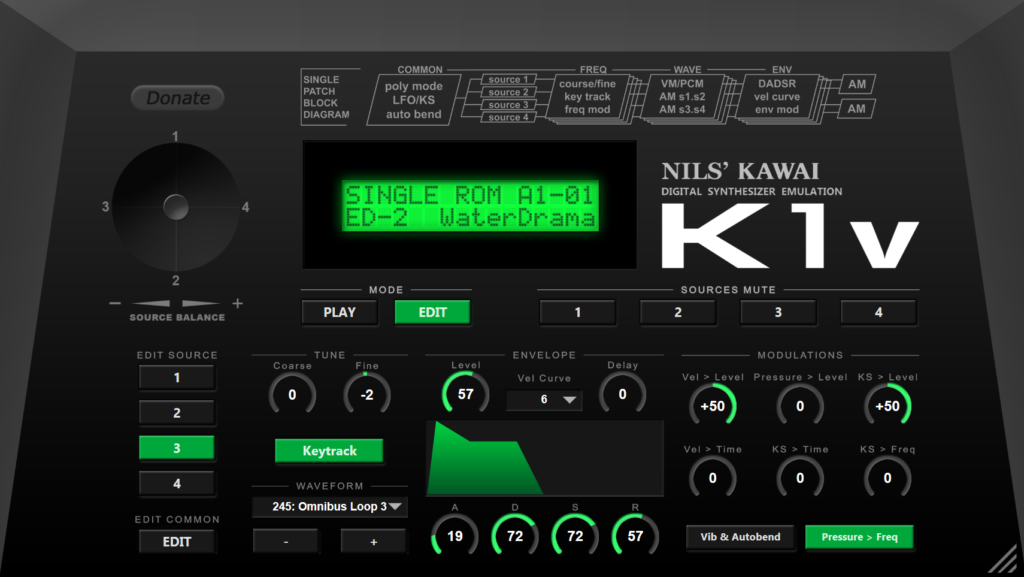 Nils' K1v is a rompler that emulates a Kawai K1, a famous japanese classic from 1988.
Features:
Very accurate emulation of all parameters
Includes 968 Single presets and 384 Multi presets, the original factory bank + all ROM cards + all 200 Kawai PHm Pop Synth Module Singles. Organized in banks and with search capability
Full editing support for both Singles and Multis
Can import & export SysEx presets & banks from/to the original device
Transmits & receives parameter changes via SysEx to act as an editor for the hardware or to be edited with external editors
Resizeable user interface
Full automation support
All 1352 presets can be edited and are stored as part of a project
Here's a preview of the Nils K1v vst
You can download Kawa1 K1 here:
7) SAMPLESCIENCE – ROOM PIANO V3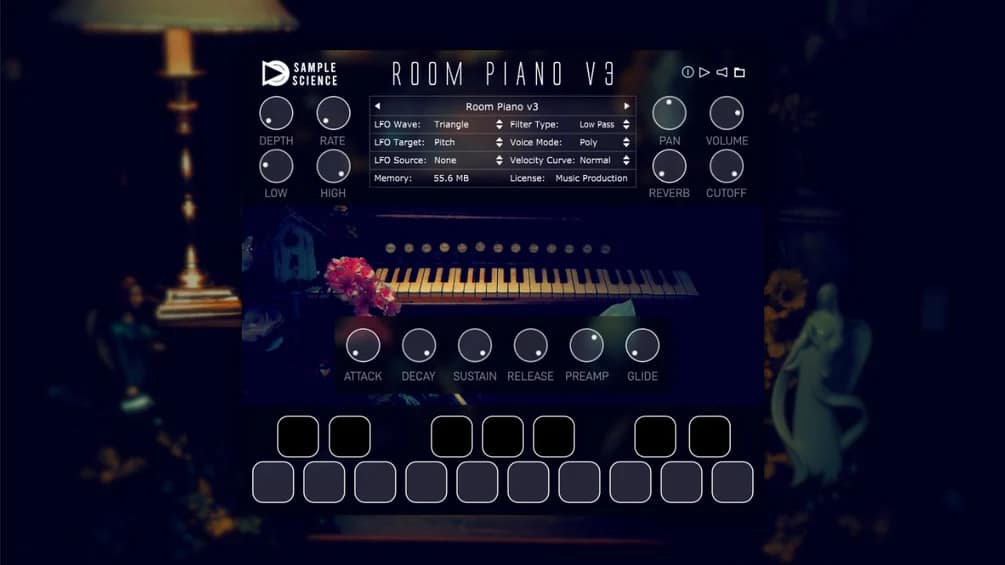 Room Piano is a light piano plugin for musicians who want to add a lo-fi touch to their tracks. The living room piano has been sampled in 2 velocities every 3 semitones to keep it CPU friendly. The plugin is based on an upright acoustic piano 24-bit stereo recording.
Features:
1 lightweight piano sound (60 MB)
Amplitude ADSR
Multi-LFO
Highpass/Lowpass filter
Room reverb
You can download Room Piano from this link:
Sample Science – Room Piano V3
8) COLLAB3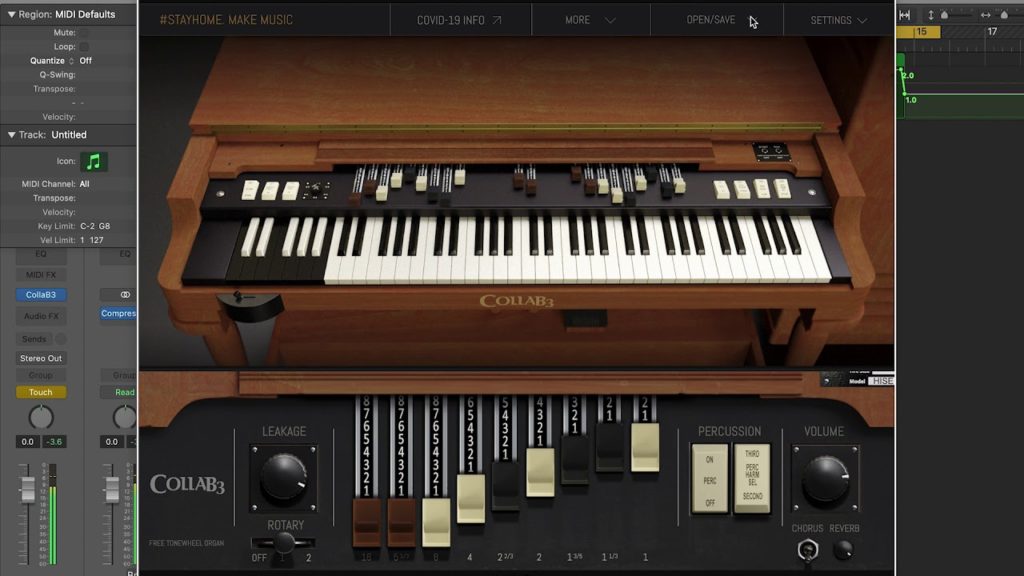 CollaB3 is a free vintage tonewheel organ emulation created to help musicians and creatives around the world
Sampleson teamed with Librewave, LalalandAudio and Studio427 Audio to create a studio-quality instrument. And it's free. And will be free forever.
Here's a preview of Collab3
You can download Collab3 here:
9) IOWA FLUTE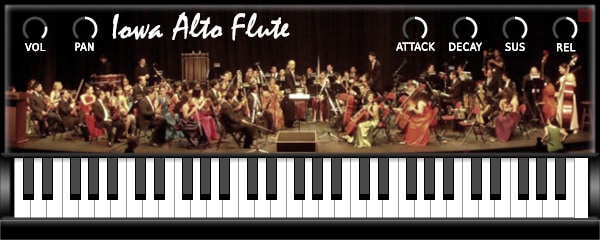 Iowa Flute is a sampled flute from the University of Iowa Electronic Music Studios.
Iowa flute is perfect for making trap oriented flute melodies.
You can download Iowa flute from this link:
10) Monique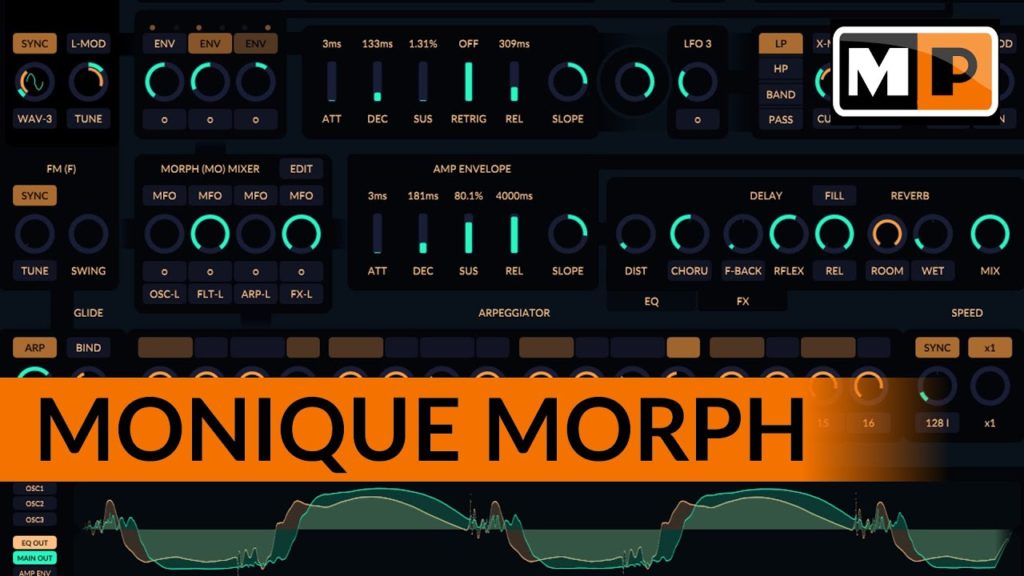 Monique is a unique synthesizer for deep basses and aggressive lead sounds.
This synthesizer comes with a very special morphing feature that gives you the capabilities of up to 8 different programs in one. It's a perfect instrument for jamming and live performances — and it's pure fun! See the first video below: "Monique Morphing."
Monique not only comes with special controls — she is also a deep and powerful sounding synthesizer. To get an idea how this synth sounds, take a look and listen through the second video below: Monique's Sound.
Sometimes special synths need a bit more attention, so we've prepared the detailed, 20-minute tutorial video Monique Basics to reveal the fundamentals about this mysterious girl. It includes:
Special free filter routing.
Continuous morphable oscillators.
Advanced modulation and automation possibilities.
Built-in effects.
Arpeggiator (or sequencer)
Here's a preview of the Monique vst:
You can download Monique from this link:
---
Here's my list of the 10 best free vsts
Did I miss something? Let me know in the comments!