What are the 10 best free guitar vst plugin in 2021? Let's find out
You wanna make guitar melodies but you don't know how to play guitar?
Finding realistic sounding guitar vsts is really hard… This list will save you time and money!!
Let's find out the 10 best free guitar vst plugins
1) AMPLE GUITAR M LITE III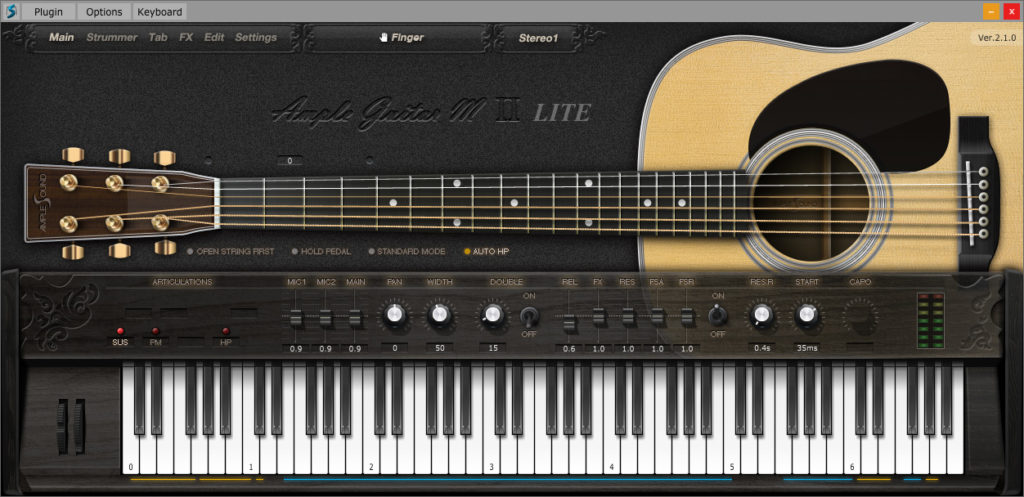 This is a really high quality acoustic guitar sound.
There are plenty of producers that make amazing and realistic guitar melodies with just this vst alone
Ample guitar M Lite III has a very bright tone, so it works really well for pop melodies.
You can download ample guitar M Lite III for free (along with other free ample vsts) here
2) Spitfire Peel Guitar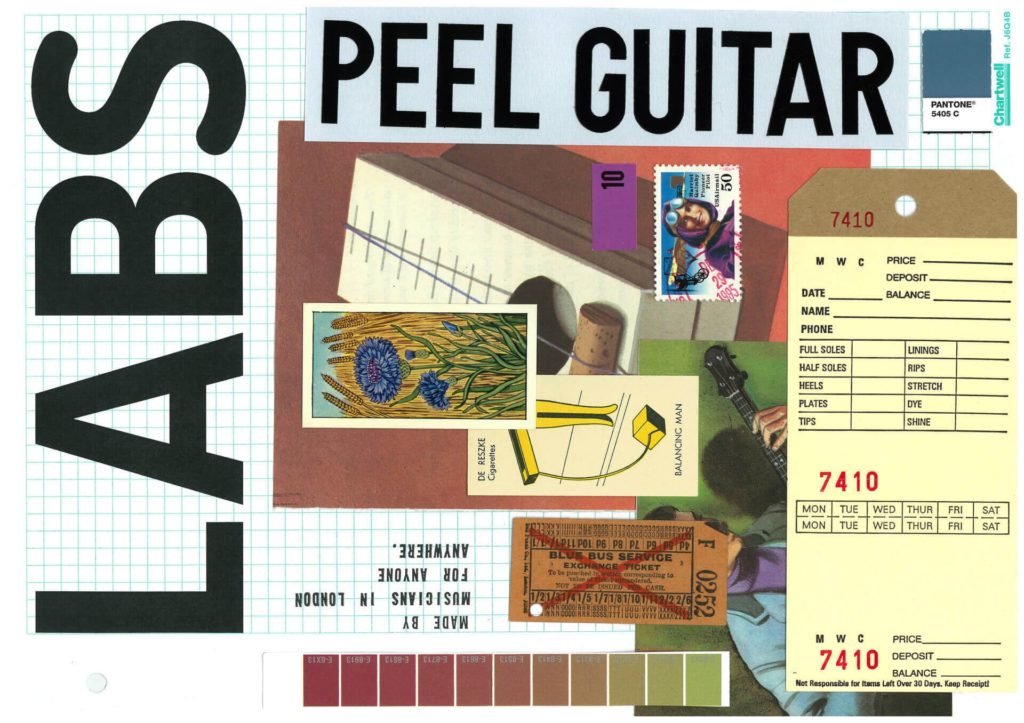 Spitfire's Peel Guitar is by far my favourite free electric guitar sound.
The realism of the sound is insane, for the cost of nothing you will get as close as you can possibly get to the sound of a real guitar.
In order to get Peel Guitar you need to install Spitfire Lab.
Follow the instructions on their website here in order to install Spitfire labs and their free libraries : https://www.spitfireaudio.com/labs/getting-started/
Install Spitfire lab's and then add the Peel guitar library
3) DSK Dynamic Guitars
DSK Dynamic guitars is a hell of a vst!!
With one free vst you get 3 phenomenal guitar sounds
Acoustic Guitar
Steel Guitar
Nylon Guitar
Each sound has it's tone, experiment with this free vst to find the one that suits your style better
You can download DSK Dynamic guitar here:
4) HAUNTED GUITAR LITE
Haunted Guitar Lite is a Free VST/VST3/AU instrument created with a multi-sampled Fender Stratocaster Plus Deluxe Electric Guitar, each preset contains 28 samples processed with various high quality effects to achieve dark and spooky guitar sounds.
Features:
8 Presets
224 Samples
ADSR
HP / LP Filter
LFO Modulation
Filter type selector
Voice mode
Creepy GUI
If you're looking for a dark electric guitar sound, Haunted guitar is the perfect choice!
You can download haunted guitar lite for free here
5) CLASSIC GUITAR LITE
Classic guitar lite is a spanish guitar vst
Classic.Gtr Lite is a free multi-sampled classical guitar plugin for Windows and Mac available in VST/VST3/AU formats.

The original samples were recorded from a basic spanish guitar and later processed with various effects. Each preset contains 43 samples. In this free version you have 7 presets selected from the full Classic.GTr version, which contains 38 presets [1634 samples]
You can download Classic Guitar Lite from this link:
6) Spitfire Moon Guitar
Moon Guitar is another Spitfire Lab's free library.
This library reproduces the beautiful sound of the chinese Moon Guitar.
It features solo, ensemble and tremolo patches, adding texture and beauty to your music.
In order to install the "Moon guitar" library you need the free Spitifre Labs vst
Follow the instructions on their website here in order to install Spitfire labs and their free libraries : https://www.spitfireaudio.com/labs/getting-started/
7) Cute Emily Guitar

Cute Emily Guitar is a sampled electric guitar.
This is an Epiphone SG type electric guitar sampled by Karoryfer. As it was recorded dry, use a guitar amp sim after this plug-in.
It doesn't sound realistic as it is, but if you some effects (reverb, delay etc.) you will get a pretty good electric guitar sound.
You can download Emily guitar from this link:
8) Spicy Guitar VST Plugin
Spicy Guitar is physically modelled acoustic guitar synthesizer instrument.
Spicy Guitar is an easy-to-use acoustic guitar simulation software. Light and powerful, it enables you to generate realistic guitar parts as well as original string-based sounds. Its simple playing mode lets you play rhythms, arpeggios and solo parts easily. Spicy Guitar has also extensive MIDI learn and automation features.
Spicy Guitar Features
9 guitars, 2 types of strings.
Physical based sound design.
Astonishing expressivity.
Easy-to-use strumming engine.
Many types of chords, 2 positions.
5 guitarist playing techniques.
Only 10 MB.
Download Spicy Guitar from this link
9) Kontakt Player
You will find plenty of fire free guitar libraries for Kontakt.
In order to install kontakt libraries, first you need the free kontakt player
You can download the free kontakt player here:
And here you can find some free guitar libraries for kontakt
10) Paul Fix – One Shot Kit
Last but not least!
This is not a vst or a plugin, but in this one shot kit that I made you will find plenty of realistic guitar sounds that you can use in your melodies.
In order to make this kit I used several real instruments (especially guitars) and I manipulated each sample with Virtual Analog plugins in order to obtain a warmer and fuller sound.
You can download Kontakt One Shot Kit for free from my website from this link:
Paul Fix – Kontakt One Shot Kit
---
This is the list of the 10 best free guitar vst.
What are your favourite ones? Let me know in the comment!